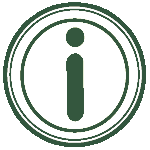 ARE BIOBLOOM HEMP PRODUCTS LEGAL?
Yes! Our BioBloom products are extracted exclusively from EU-certified commercial cannabis varieties. These commercial cannabis varieties are approved in the EU plant variety database and contain only minor traces of tetrahydrocannabinol (THC <0.2%). They are therefore not subject to the Narcotics Act.
WHY DRINK BIOBLOOM HEMP FLOWER TEA?
BioBloom Hemp Flower Tea is made from hemp flowers harvested and processed exclusively by hand from the certified organic BioBloom hemp fields. The main component of the tea is water-soluble cannabidiolic acid (CBDa) as well as valuable flavonoids and natural ingredients of the hemp plant. BioBloom Hemp Flower Tea contains no CBD or THC when infused in hot water because these ingredients are not water-soluble.
We have carefully analyzed the infusion time to find exactly when the BioBloom Hemp Flower Tea unfolds its diverse effects. You can find out about the further positive effects the ingredients of our hemp flower tea under "Hemp Flower Tea" in the "Products" menu.
Depending on the infusion time, the tea has an activating and invigorating effect (5 minutes) or a calming and sleep-promoting effect (15 minutes).
HOW DO I PREPARE THE TEA PROPERLY?
Place 2 teaspoons of loose tea or a teabag in a cup. Pour in 200 ml of boiling water. Let steep depending on the desired effect:
Option 1:
For calming and sleep-promoting effects: Let steep for 15 minutes
Option 2:
For invigorating and vitalizing effects: Let steep for 5 minutes
The longer you let it steep, the higher the cannabinoid content or the calming effect.
WHERE IS THE TEA AVAILABLE?
BioBloom Hemp Flower Tea is available without a prescription in pharmacies, health food stores, numerous shops and in the BioBloom Onlineshop. If the tea is not available in your pharmacy, your pharmacist can order it using the PZN number (box of tea bags: 4584920, bag of tea: 4584937, glass jar: 4584943).
IS BIOBLOOM HEMP FLOWER TEA SUITABLE FOR ALL AGES?
The organic hemp flower tea does not contain any psychoactive substances (free of THC) when steeped in hot water. Thus, it has no psychoactive effect and is not addictive. Nevertheless, we recommend the tea for adults.
Organic CBD Hemp Extracts
WHY DO BIOBLOOM HEMP EXTRACTS HAVE SUCH AN INSTENSE FLAVOR?
Our organic CBD hemp extracts are 100% pure natural extracts with the natural full spectrum of the hemp plant. We do not add any additives or aromatic flavor enhancers. That is why the organic CBD hemp extracts have a very intense, often bitter flavor (the higher the CBD / CBDa content, the darker the look of the extract and the more intense the flavor). For us, the natural flavor is clear proof of a 100% natural product without any additives.
HOW SHOULD I USE BIOBLOOM ORGANIC HEMP OIL? CAN I COOK WITH IT?
BioBloom Hemp Oil is extracted from shelled organic hemp seeds and is well suited for both warm and cold dishes. Thanks to its good ratio of natural ingredients, hemp oil is one of the healthiest oils. Our hemp oil has a nutty flavor and is particularly suitable for spreads, salads, soups and sauces. Hemp oil should not be heated to high temperatures and is thus not suitable for cooking.
Organic Skin Care "Into the Wild"
IS THE COSMETIC SERIES OFFICIALLY CERTIFIED AS ORGANIC NATURAL COSMETICS?
Yes! Our "Into the Wild" skincare products bear the Austria Bio Garantie logo, the official approval agency that is also responsible for the registration of organic foods.
WHAT MAKES THE "INTO THE WILD" SKINCARE PRODUCTS SO SPECIAL?
Our cosmetic products contain only natural plant-based active ingredients (including hemp plant, aloe vera, calendula, chamomile etc.). In addition, the skincare products are BIO AUSTRIA and GMP certified, vegan and cruelty, palm-oil and allergen free.
WHY DO THE "INTO THE WILD" SKINCARE PRODUCTS EXPIRE MORE QUICKLY THAN OTHER COSMETIC PRODUCTS?
We do not use any artificial preservatives in our 100% natural cosmetic products, which is why the shelf life is shorter than conventional cosmetic products.
BioBloom Hemp Supplements
WHEN SHOULD I TAKE HEMP SUPPLEMENTS?
We recommend taking the following supplements at the following times:
Vitamin B Complex: The capsule is best taken in the morning with breakfast to ensure the best bioavailability and to support your energy level.
Vitamin D3 + K2 Drops: For the best bioavailability, take the drops with fatty meals preferably before early afternoon. We recommend taking the drops with or after lunch.
Magnesium Complex: The capsules can be taken as needed (e.g. after exercising). Magnesium also helps you fall asleep easily, so it is recommended to take it in the evening. Does not need to be taken with food.
Sleeping Capsules: Take one capsule before going to bed in addition to a cup of BioBloom Hemp Flower Tea (steep for 15 minutes and drink 1 hour before going to bed).